Sacramento Food Bank & Family Services (SFBFS) is now over a year into owning and operating our newly acquired 100,000 sq. ft. warehouse.
After merging with Senior Gleaners, Inc. in December 2014, SFBFS had a whole new location to operate. As the main food bank of Sacramento County, there are 244,000 individuals who identify with the term food insecure. This means that 1 in 5 Sacramentans do not know where their next healthy meal is coming from. This enormous need drives SFBFS every day. With the newly acquired space, SFBFS is now able to house and operate the hundreds of thousands of pounds of food needed to address this food crisis. With that responsibility comes logistical challenges as well. More space means more space, more staff and more maintenance. That's where Walmart Foundation comes in. Thanks to a grant awarded to SFBFS by Walmart Foundation, SFBFS was able to purchase a high-powered, industrial floor scrubber to keep the warehouse clean and sanitary. In addition, racking was purchased to help hold sorted food items.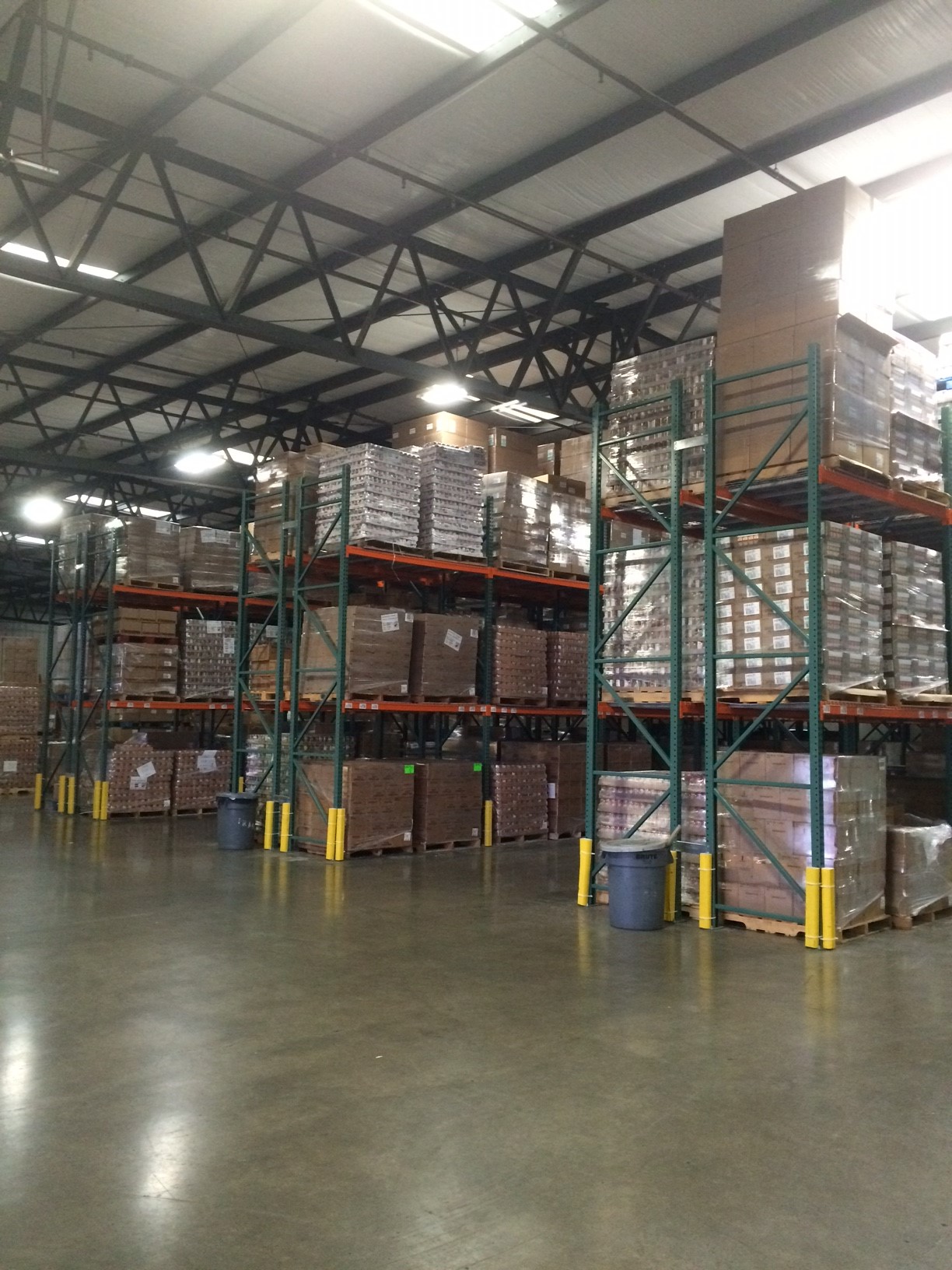 Thanks to an incredible staff and dedicated volunteers, SFBFS' North Sacramento Food Distribution Center helps serve 135,000 men, women and children every month. This triples the number of individuals being served previously. The grant money awarded to SFBFS from Walmart Foundation will ensure we can continue to provide nutritious food to Sacramento families in need. THANK YOU!